Due to recent developments, the wiki staff is looking for new members to adopt this wiki. If you are interested in joining the staff for the My Dear Cold-Blooded King Wiki, please leave a message on ScarletRose223's message wall. Thank you!
Welcome to the My Dear Cold-Blooded King Wiki!
Contribute to the Wiki!
There are currently over 2,809 edits and 182 articles. If you would like to contribute to the My Dear Cold-Blooded King Wiki, please sign up and create a personal account or log in!
---
---
To create a new article, just input the title in the box below!

<createbox>

width=30 break=no buttonlabel=Create new page bgcolor=#F9EAC3 </createbox>
---
---
Visit the community portal to see what the community is working on, or drop by to say hi!
Featured Article

Read all about Kihara Mei, the headstrong, independent female protagonist of My Dear Cold-Blooded King.

Featured Image

Mei and Hayate share a warm embrace.
Synopsis
Born a humble peasant, Kihara Mei has lived simply day by day as a merchant in the capitol, and never assumed things would change. But, one fateful day would change the course of her life, when faced with a deadly challenge against dangerous royal assassins. Now, with the eyes of the dreaded Blood King upon her, her life of simplicity would now become a tangled web of secrecy, deceit, and desire.
Read the Latest Episode!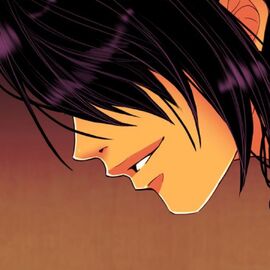 Released on August 15, 2020!
New Episodes come out every Saturday!
Lifelight's Latest Tweets!
Affiliates
If you would like to affiliate with us, contact an admin!